Funding body: Irish Road Safety Authority
Collaborators: National Roads Policing Bureau, Dublin City Council, Cycling Ireland, Irish Cycling Advocacy Network
Description: Statistical & engineering analyses of cyclist road traffic collisions (RTCs).
Topics:
Collection of novel data for cyclist RTCs using 1) a nationally distributed survey, & 2) police forensic investigation files.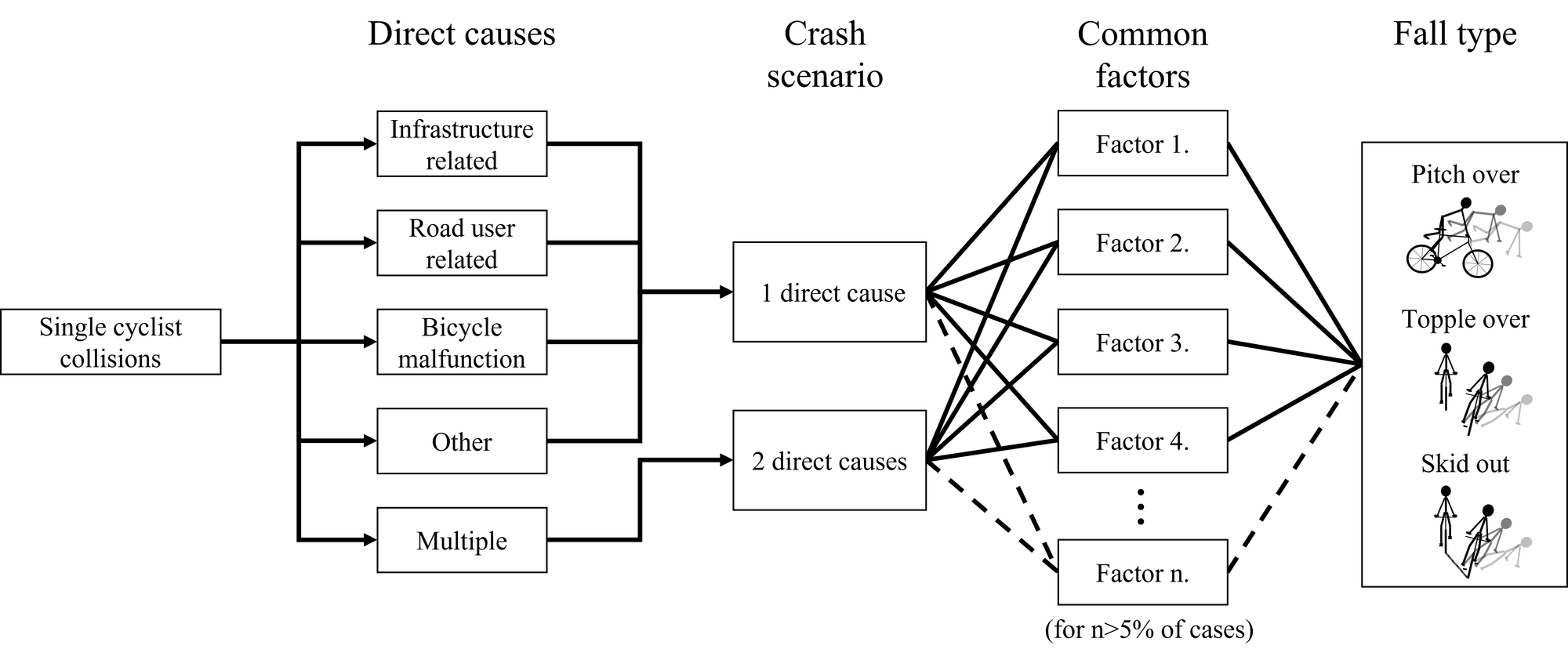 Video-based assessment of causative factors for single cyclist/bicycle falls, and development of a predictive modelling tool for Surrogate Measures of Safety (SMoS) (SafeCross) [5].


---
Blog | LinkedIn | Twitter | Google Scholar | ORCiD | GitHub